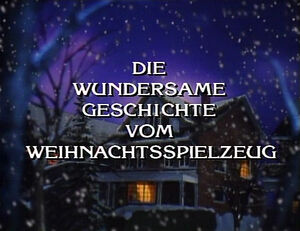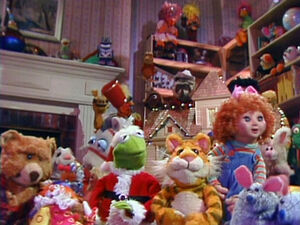 Die wundersame Geschichte vom Weihnachtsspielzeug ("The Wondrous Story of the Christmas Toy") is the German dub of The Christmas Toy.
The special first aired in the late 1980s on ZDF. Although it was never released on video, it re-aired a second time on December 25, 2001 on KiKa. Kermit the Frog lacks his usual German voice actor of the time (Andreas von der Meden), and has a different, unidentified voice.
Voices
Credits
German Adaptation & Lyrics: Rudolf Krause
Editor: Marianne Brink
Community content is available under
CC-BY-SA
unless otherwise noted.