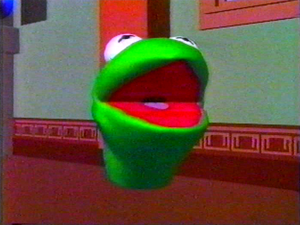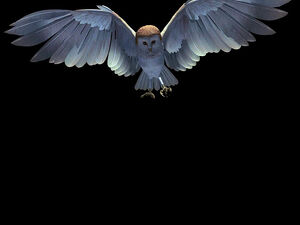 Digital Productions was a computer animation company in Los Angeles, California.
Jim Henson got in touch with Digital Productions in the early 1980s to discuss computer generated backgrounds for the proposed series Starboppers.[1]
Henson collaborated with Digital Productions in 1986 to produce the opening title sequence for Labyrinth, featuring a computer animated owl flying back and forth, rippling a pool of water. The sequence was created by animators Larry Yaeger and Bill Kroyer,[2] and marked the first use of a realistic CGI animal in a film.[3] The opening sequence of Labyrinth won its animators the NCGA Best Computer Animation award of 1986.[4]
Digital Productions was also involved in creating a computer generated Kermit the Frog head, which was incorporated into plans for The Muppet Institute of Technology.[5] While this project did not come to fruition, the Kermit head would appear briefly during a montage in the Jim Henson Hour episode "Secrets of the Muppets".
See also
Sources