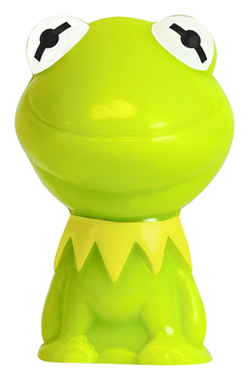 Disney Wikkeez are small collectible figurines (each about 1" to 1.4" in size) in stylized likenesses of a wide array of Disney owned characters, distributed by PPI Worldwide Group, the makers of Gogo's Crazy Bones. They were first released in 2014.
The series was first distributed in Israel under the name Disney Gogo's Crazy Bones; they were given away as promos for Strauss Brand, Dany Chocolate Pudding and Yogurt. Following this test run, the figurines were renamed Disney Wikkeez and subsequently sold in the UK and Germany. In the latter country, marketability was tested with blind bags of 30 select characters given out as promos at Rewe grocery stores during the 2014 Christmas season. The Rewe chain also offered collector's bags, collector's boxes and board games for the toys.[1]
The first series features 53 figurines, including one Muppet character: Kermit the Frog (1.2").
Packaging
The Kermit Wikkeez has been prominently featured on the product's packaging.
Sources
External links