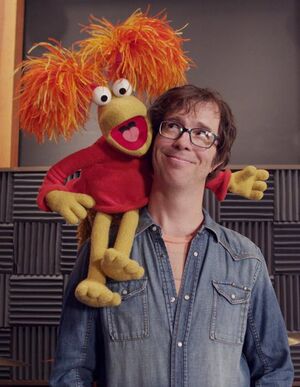 "Do It Anyway" is a 2012 song by Ben Folds Five. The music video features the Fraggles (Gobo, Mokey, Boober, Wembley, Red, and Uncle Traveling Matt) appearing alongside the band. Also seen in the video are Rob Corddry (as a sound enginer), Chris Hardwick (as the studio gate guard), and Anna Kendrick.
The video is introduced in the manner of the "Postcards from Traveling Matt" segment, as Uncle Matt finds a magical door opening to where the Silly Creatures make music. As the band performs, the sound causes a disturbance in the rock and the Fraggles end up in the studio (Mokey joins on piano at one point, Gobo pairs with bassist Robert Sledge, and Wembley pops up behind drums). The video features a closing tag with Folds, Hardwick, Corddry, Kendrick, and Red Fraggle singing the "Fraggle Rock Theme Song;" Boober pops up to deliver the traditional closing line, "down at Fraggle Rock."
The video was filmed at the Henson Company Lot on August 19, 2012, produced by Nerdist Industries, and directed by Phil Hodges, with Hardwick and Lisa Henson as executive producers. Featured performers are Dave Goelz (Uncle Matt), Karen Prell (Red), Sean Johnson (Boober), Patrick Johnson (Wembley), and Donna Kimball (Mokey).

Video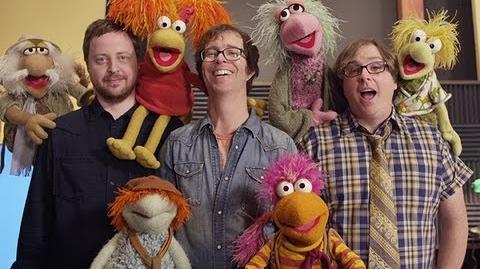 Behind the Scenes
Gallery