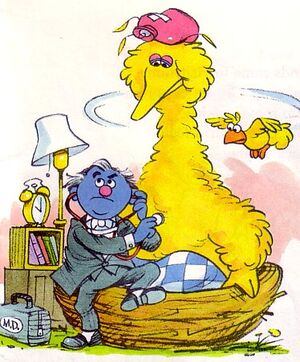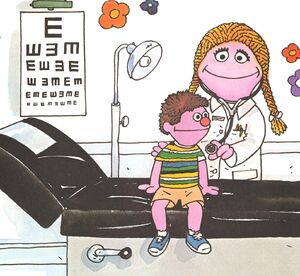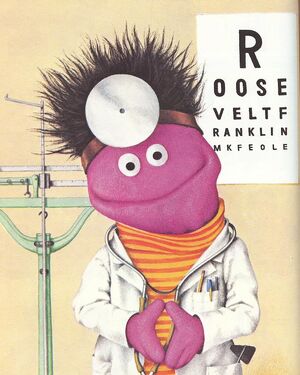 A list of doctors.
Medical Doctors
A Fat Blue doctor, performed by Jerry Nelson, once visited Ernie's and Bert's apartment and began automatically examining Ernie, failing to realize that he wasn't the one in need of a doctor.
A Pumpkin doctor (performed by Frank Oz) appeared with Bob in an early version of "The People in Your Neighborhood".
Both Ernie and Cookie Monster have dressed up as doctors at one time or another.
A Large Lavender Live Hand doctor, performed by Kevin Clash, gave Grover his checkup. A similar doctor, who was also a Large Lavender Live Hand played by Clash, gave Dani his checkup in the resource video A is for Asthma.
A Fat Blue doctor (Jim Henson) waits in a saloon to give Mean Manny his measles shot.
In a 2002 Letter of the Day segment, an Anything Muppet doctor appears after Cookie Monster ate the letter X cookie putting an x-ray in front of Cookie Monster's stomach.
Veterinarians
Psychologists
Nurses
Scientists
Other
Community content is available under
CC-BY-SA
unless otherwise noted.