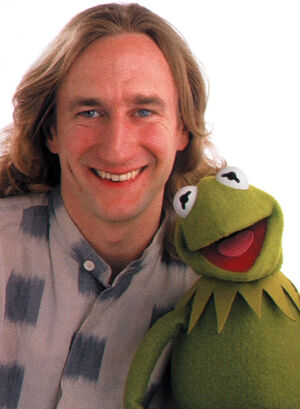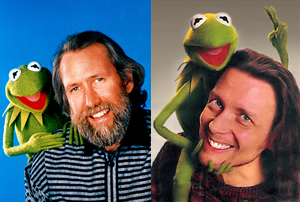 After the death of Jim Henson in 1990, some reports claimed that Jim Henson's son, Brian Henson, would be the one carrying on the character of Kermit the Frog. This was an incorrect assumption based partly on Brian's puppeteering experience and that he had taken on many of his father's business roles when he was named president, chairman, and chief executive officer of Jim Henson Productions.
However, Brian Henson did not perform the character of Kermit the Frog after his father's passing. Over two decades after the passing of Jim Henson, many people still hold the sentimental notion that his son took over the role after his father's death.[note 1] Despite this, it is in fact veteran Muppet performer Steve Whitmire who took over the role of Kermit in 1990. Whitmire's first appearance as Kermit was in The Muppets Celebrate Jim Henson and he continued to perform Kermit until his departure in 2017.
When asked in a 1991 interview about taking on the role of Kermit himself, Brian Henson replied: "It would be too emotional for me to try to do that."[1][2]
Jane Henson reflected on the recasting of Kermit, in a 1990 interview:
Whitmire commented on Henson's consideration of him performing Kermit saying:
While other entertainers have continued the legendary characters originated by their parents (such as Mallory Lewis taking over Lamb Chop following the death of her mother, Shari Lewis), Brian Henson did not inherit any of his father's characters (with the exception of briefly performing the Newsman in 2001's The Muppet Show Live). Jim Henson's Muppet characters were instead recast to other puppeteers — mainly Steve Whitmire (Kermit, Ernie, Link and the Newsman) and Bill Barretta (Rowlf, Dr. Teeth, The Swedish Chef, and Mahna Mahna); additionally, Dave Goelz has taken over the role of Waldorf and Eric Jacobson has taken on Guy Smiley.
See also
Sources