"Don't Be a Bully" is a Sesame Street song sung by Narf, one of the Monster Clubhouse characters.
Narf and his two monster friends (played by Martin P. Robinson and David Rudman) are playing at the playground when another monster, Pino, comes along and grabs their ball. When he refuses to give it back, Narf tells him that he's being a bully. Pino doesn't understand the concept, so the others explain it to him in song.
In the song, Narf explains that Pino is being mean, and that they won't be his friend if he acts that way. Pino gives the ball back, and the four play together.
The song's tune is a take-off of "Wooly Bully," a blues song made famous in 1965 by Sam the Sham and the Pharoahs.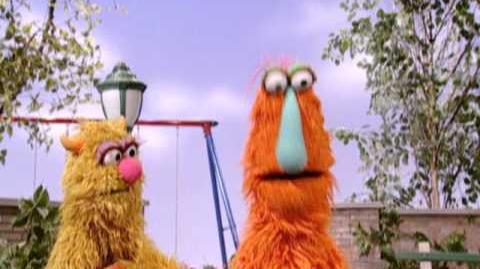 Releases
Online
Community content is available under
CC-BY-SA
unless otherwise noted.