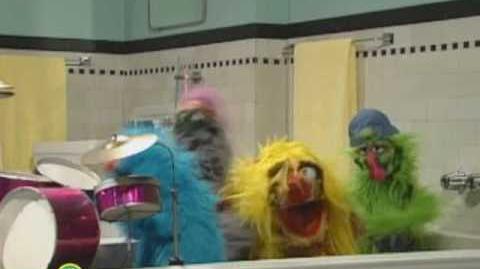 "Don't Waste the Water" is a hit song by Fur Jam on Sesame Street, spoofing Pearl Jam's hit "Daughter." The music video stresses that we shouldn't waste water by letting it run when we're not using it, and make sure to always turn it off.
The song was used as a music video in Episode 3368, where it was the "Fuzz Clip of the Week" on Telly's Town. The host (Telly Monster) describes the music video as "excellent" and "way cool," adding that "it's all about water, and how we shouldn't, like, waste it.
Releases
Online
See also
Community content is available under
CC-BY-SA
unless otherwise noted.