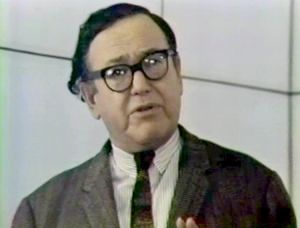 Don McGill was a Canadian actor who appeared in Jim Henson's 1969 television drama The Cube as the professor who explains theories of criticism and narrative to the Man.
McGill was best known as a CBC radio commentator and producer, whose career stretched back to the old-time radio era of the 1940s. Into the 1970s, McGill still supplied regular commentary for CBC opera broadcasts and other cultural programs. On television, he was team captain on the panel game show It's Your Choice (where each side tried to stump the other over obscure word definitions), plaued Uncle Nicholas on the historical serial Whiteoaks of Jalna, and appeared in episodes of the anthology Festival and the crime drama Police Doctor.
External links
Community content is available under
CC-BY-SA
unless otherwise noted.