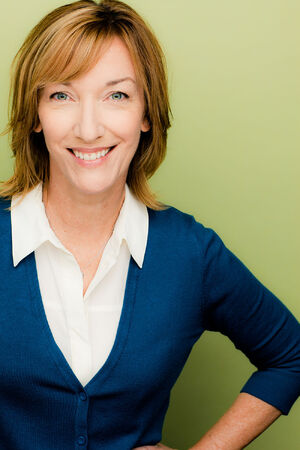 Donna Kimball is a puppeteer who has worked on many Jim Henson Company projects since the sale of the Muppets to The Walt Disney Company, including Puppet Up! live shows, Pajanimals, The Happytime Murders, and other web and TV productions. She played Mokey Fraggle, first in a non-speaking capacity in the 2012 music video Do It Anyway, then at the 2016 Puppets for Puppetry event for Dave Goelz, and in the 2020 streaming series Fraggle Rock: Rock On!. She also voiced Aughra in 2019's The Dark Crystal: Age of Resistance.
Outside of Henson, Kimball was a regular puppeteer on Greg the Bunny and Crank Yankers. other credits include puppet appearances on Community, Angel, Glee, Jane the Virgin, and Life in Pieces. Working with Sid and Marty Krofft, she puppeteered and voiced Mama on the Amazon Prime series Sigmund and the Sea Monsters, Zoe the cat on Nickelodeon's Mutt & Stuff, and H.R. Pufnstuf characters Freddy the Flute and the face of Pufnstuf himself on a Mutt & Stuff episode. In film, she puppeteered the arms of Doc Ock in Spider-Man 2, worked uncredited on Team America: World Police, and had on-camera roles in Patch Adams, Catch Me If You Can, and Jarhead.
Non-Muppet Henson credits
The Happytime Murders: Roxy (puppeteer only), Cow, Rotten Cotton Girl
Word Party: Franny (facial puppeteer/voice)
Sid the Science Kid: Susie (facial puppeteer/voice), Grandma and Zeke (puppeteer only)
Pajanimals: Sweetpea Sue
Teeny Tiny Dogs: Butterfly
No, You Shut Up!
Neil's Puppet Dreams
Good Morning Today
Late Night Liars
External links
Community content is available under
CC-BY-SA
unless otherwise noted.