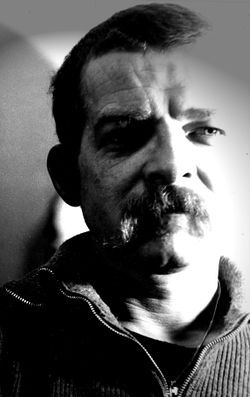 Set designer, graphic designer, art director, illustrator Dorus van der Linden (b. 1942) served as Set designer on Sesamstraat, the Dutch co-production of Sesame Street.
Dorus van der Linden was a set designer for 37 years at the Dutch television and NOS. He specialized in drama productions and also did a lot of children's programs. He is art director at a number of major feature films such as Het meisje met het rode haar, De aanslag and de Film van Ome Willem.
He studied at the Royal Academy of Art and Design in 's-Hertogenbosch (1959-1963) towards graphic design and publicity.
Sesamstraat hired him to design the set and make the model that was seen in the intro of the show. His Bother Stef van der Linden was hired on the show by his reccomandation.
Van der Linden is put to a command from a new class of customer for the NOS. Gulpen, Limburg, a visitor center has been planned with an exhibition on the landscape and history of the region. Van der Linden demand to set up the center. Extensive models are built for the exhibition and a life-size mososaurus. But what begins as a prestigueus project ends in administrative and financial chaos. Three months after opening Primosa goes bankrupt through mismanagement. The state of affairs has repercussions on the health of Van der Linden, who also feels inadequate support from NOB Decor Design. He was send on sickness benefit and got fired.
Sources
Community content is available under
CC-BY-SA
unless otherwise noted.