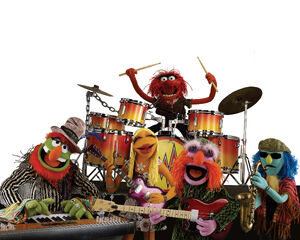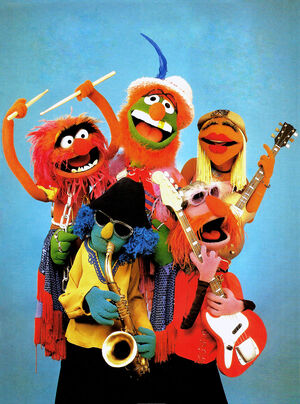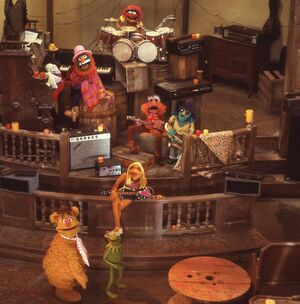 Dr. Teeth and the Electric Mayhem are the house band on The Muppet Show. They mostly stick to rock music, but they're capable of playing other styles, including jazz and (unwillingly) classical. Although Dr. Teeth is the leader, he is not the only one to provide lead vocals. Floyd Pepper is often a lead singer on songs, and Janice is lead singer on a handful of songs.
They drive around in a brightly-painted bus with psychedelic swirls and colors.
In an edition of Ask Henson.com, Karen Falk responded to a question about the origins of the Mayhem band:
"Music was always an important part of Jim Henson's work. He had a strong interest in all types and had an eclectic record library. When he began writing proposals and creating concepts for The Muppet Show in the late 1960s, they always included a house band that was to appear in each episode. At that time, Jim had a strong interest in the counter-culture movement (as evidenced by his experimental film Youth '68) and sought to reflect that in the composition of the band. One proposal from about 1970 says that the band would, "...do songs like "Sunshine" from Hair. In fact, they are all dressed to out-hair the Hair cast."

The Electric Mayhem as we know it first appeared in 1975 on the Muppet Show pilot Sex and Violence. A page of ideas for the show written by Jim describes the band this way: "Rock act - far-out, elaborate weird equipment, big amps..."."
Musicians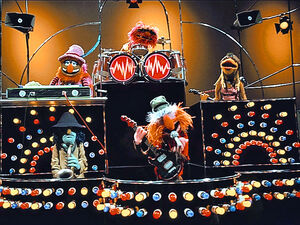 Core Members
Additional Members
Lips on trumpet (The Muppet Show Season 5, 1980; The Great Muppet Caper, 1981; A Muppet Family Christmas, 1987; The Muppets at Walt Disney World, 1990; The Muppet Christmas Carol, 1992, Christmas in Rockefeller Center, 2009; "Jungle Boogie", The Muppets, and "Kodachrome", 2015; Outside Lands Music and Arts Festival, 2016; The Muppets Take the Bowl, 2017; The Muppets Take the O2, 2018)
Guest Members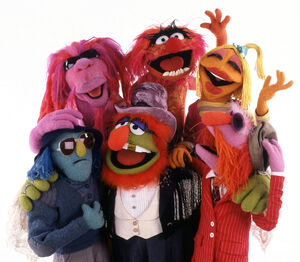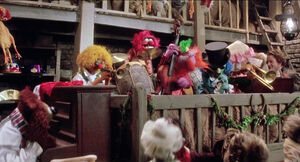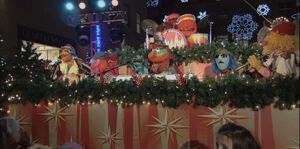 Managers
Songs Performed by the Electric Mayhem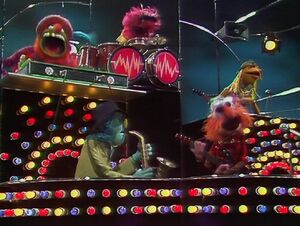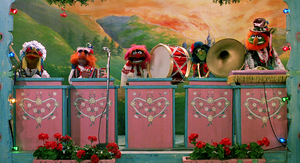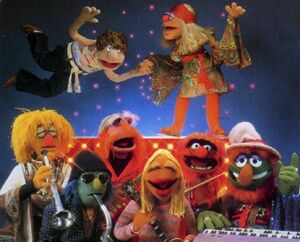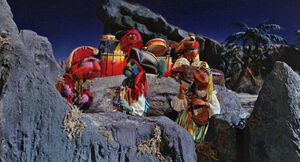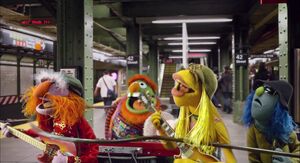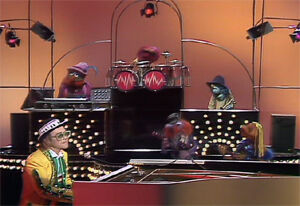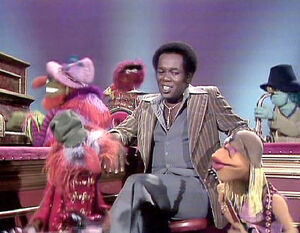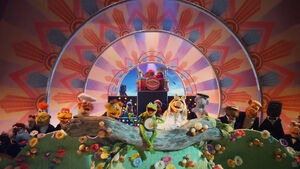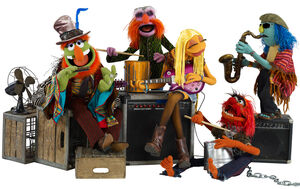 Television
The Muppet Show Season 1
The Muppet Show Season 2
The Muppet Show Season 3
The Muppet Show Season 4
The Muppet Show Season 5
Specials
Movies
Albums
Commercials
Web originals
Live
Songs Where The Electric Mayhem Play Back-Up
The Muppet Show
The Muppets
Movies
Specials
See also
Community content is available under
CC-BY-SA
unless otherwise noted.