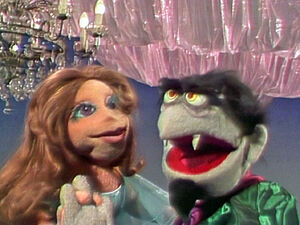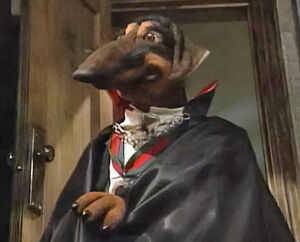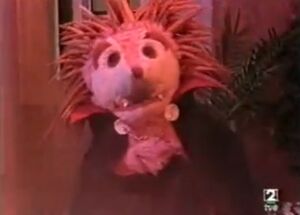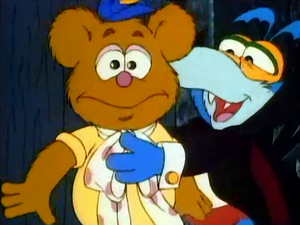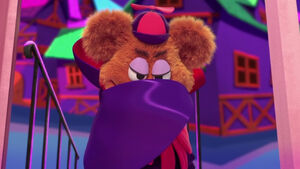 Dracula is an 1897 novel by Irish author Bram Stoker, featuring as its primary antagonist the Transylvanian nobleman Count Dracula, a centuries-old vampire who inhabits a decaying castle in the Carpathian Mountains. Dracula exudes a veneer of aristocratic charm which masks his unfathomable evil. Although Stoker did not invent the vampire, the novel's influence on the popularity of vampires has been responsible for many theatrical and film interpretations throughout the 20th and 21st centuries, including the classic 1931 film adaptation starring Bela Lugosi.
References
There have been many references to Dracula in Muppet and Henson productions.
Count von Count, a gentle and friendly character on Sesame Street, is a takeoff on the character of Count Dracula, particularly the appearance, voice, and mannerisms of Lugosi.
In the Dog City episode "The Bloodhound," Eliot Shag is visited by Bram, a sinister-seeming dog with a cape, sharp teeth and a Transylvanian accent. Eliot fears that Colleen is falling under the spell of a creature of the night, but it turns out that Bram is actually a professional voice coach giving Colleen singing lessons. Bram's name is a reference to Bram Stoker.
Some of the 113 horror movies Eliot Shag has been watching in the Dog City episode "Comedy of Horrors" include Dogula, Bride of Dogula, and Son of Dogula.
Connections