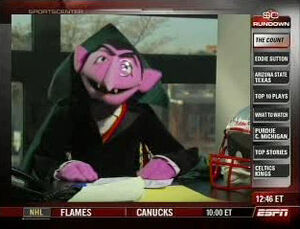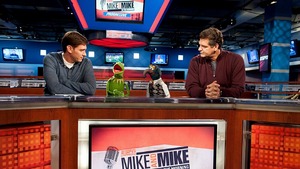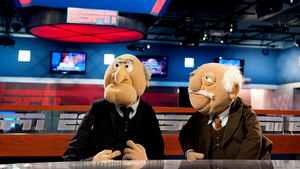 ESPN (the Entertainment and Sports Programming Network) premiered in 1979, and is one of the leading brands in sports-related programming. The network and its related businesses are 80%-owned by The Walt Disney Company and 20%-owned by The Hearst Corporation.
Appearances
October 14, 2007: Kermit the Frog appeared in a segment titled "It's Not Easy Being Green" on Sunday NFL Countdown.
November 15, 2011: Statler and Waldorf appeared on SportsNation in November 2011 to promote The Muppets.
January 2013: The Swedish Chef appears in a SportsCenter commercial.
References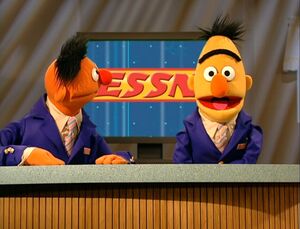 In Miss Piggy's Rules, the section "Moi's Top 10 Reasons you Are Better Off Without Him" lists #7 as "you can reactivate the ESPN channel-blocker."
Community content is available under
CC-BY-SA
unless otherwise noted.