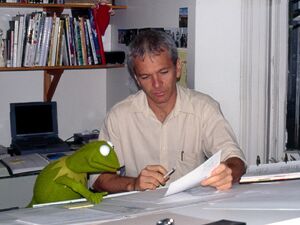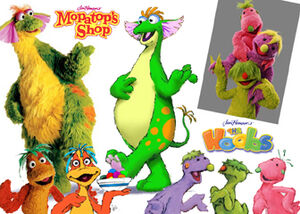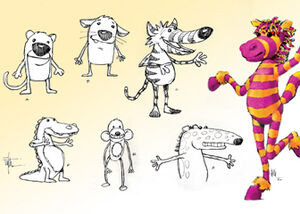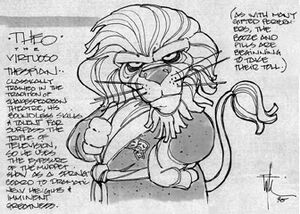 Inspired by the beauty and eloquence of the human form, Edward Eyth spent decades refining his skills in figurative drawing while pursuing a successful design career. Recently his creative energies have been dedicated exclusively to the pursuit of figurative sculpture & drawing. Recognition and praise for Eyth's figurative works has been immediate and extensive. His high standards, sophistication of technique and mastery of anatomy and proportion have been paralleled to the works of Robert Graham and Frederick Hart.
Eyth earned acknowledgement for artistic skills as early as elementary school. He was educated at the prestigious Art Center College of Design in Los Angeles, where he was awarded a scholarship for outstanding academic achievement and graduated with distinction. He holds degrees in visual communications and industrial design. Three years after graduation Eyth was recruited by The Art Center College and returned to teach an advanced visual communications course. In 1989 he was honored with the college's "Great Teacher Award."
He instructed a design course at the Fashion Institute of Technology in New York and has lectured at various colleges and educational institutions including UCLA, Parson's School of Design – New York, the School of Visual Arts – New York, the Art Institute of Pittsburgh; for the Society of Illustrators, and the Puppetry Guild of Los Angeles.
Through the course of his distinguished artistic career he has collaborated with such celebrated filmmakers as Steven Spielberg, George Lucas and Francis Ford Coppola. He has consulted on projects with the Smithsonian Institution, Universal Studios, Paramount Studios, Columbia Pictures and for the Walt Disney and Jim Henson Companies. While at Henson, he designed characters for shows like Muppets Tonight, Mopatop's Shop and Animal Jam, as well as the video feature Kermit's Swamp Years. In more recent years, Eyth designed some of the new puppet characters for the Henson Company film The Happytime Murders.
He currently resides in Central California with his wife Jennifer and their son Aidan.
Credits
External links