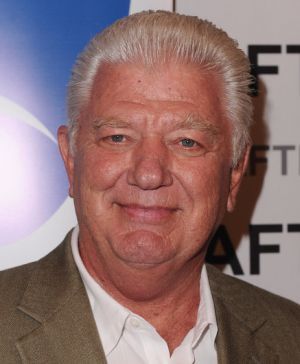 Ed Waterstreet (b. 1943) is a deaf actor and director, as well as the husband of Linda Bove. He guest starred on Sesame Street a number of times throughout the years since 1971, including episodes 0473, 2012 and 2353.
Waterstreet is a former member of the National Theatre of the Deaf, which is where me met Linda Bove. In 1991, he moved to Los Angeles and founded The Deaf West Theater where he also serves as artistic director. In 2003, Watertsreet and Deaf West's version of the musical Big River, using a mixed cast of hearing and deaf actors and combining signing with singing, moved to Broadway.
Waterstreet's other credits include several roles in TV movies and episodes, usually centering on deaf characters, such as the 1985 Hallmark Hall of Fame movie Love Is Never Silent (as the deaf father of a hearing girl), episodes of The Pretender and the 1991 drama series Reasonable Doubts (starring Marlee Matlin), and the 2008 movie Sweet Nothings.
External links