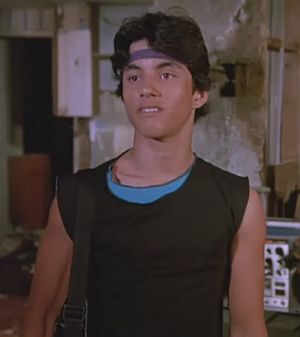 Eddie Castrodad is an actor who played Piri on Sesame Street from 1984 through 1986.
Concurrent with his Sesame gig, Castrodad appeared with Alison Bartlett in the 1984 stage play Landscape of the Body, at the Second Stage Theater. They were paired again on stage in 1990, playing lovers in Jersey City.
Castrodad's other TV credits included guest spots on Miami Vice, The Cosby Show, Fame. and Kate & Allie, plus a regular role on the short-lived sitcom Dads. His sparse film credits include The Torch Song Trilogy (with Harvey Fierstein, Anne Bancroft, and Matthew Broderick).
External links