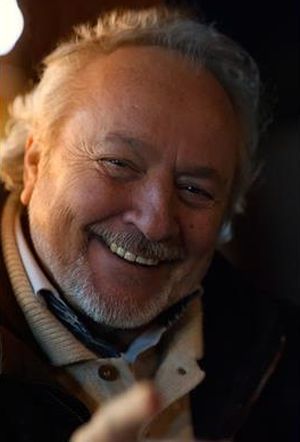 Edoardo Nevola (b. 1948) is an Italian voice actor and singer who dubbed Little Jerry and others (often singing) on Sesamo Apriti, the Italian dub of Sesame Street. He voiced Bob on the 1978 soundtrack album and later dubbed Sid Turtlepuss on I Dinosauri (Dinosaurs).
Nevola began his career as a child actor in Italian movies and TV in the fifties and sixties, including the film The Invincible Gladiator (1961) and the 1964 TV version of Les Misérables (as Gavroche). He shifted into music in the seventies, appearing in the 1970 stage version of Hair, the rock opera Orfeo 9 (on the album and later TV version), and other operas and musicals.
Dubbing work also began in the seventies, with Sesamo Apriti followed by Snoopy, Come Home (as Linus and Schroeder). Usually heard in comedic roles, he dubbed Paul Reubens in Pee-Wee's Big Adventure and Mystery Men, Will Smith on The Fresh Prince of Bel-Air and in Made in America, Gilbert Gottfried in the Child's Play movies, Martin Short in A Simple Wish, Adam Sandler in Airheads, Austin Pendleton in A Beautiful Mind, Lonny Price in Dirty Dancing, the title bird in Paulie, and Eric Idle in And Now for Something Completely Different. Cartoon characters include Gopher in three Winnie the Pooh direct-to-videos, Batty Koda in Ferngully: The Last Rainforest, Ricochet Rabbit, and Ed on Ed, Edd & Eddy.
External links