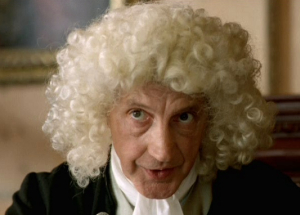 Edward Petherbridge (b. 1936) is an English actor of stage, film, and television who played Dr. Pritchard in the 1996 TV movie Gulliver's Travels, with effects by Jim Henson's Creature Shop.
On stage, Petherbridge originated the role of Guildenstern in Tom Stoppard's play Rosencrantz and Guildenstern Are Dead in 1966. On Broadway, he received a Tony Award nomination for his portrayal of Newman Noggs in the 1981 production of The Life and Adventures of Nicholas Nickleby and again in 1985 for playing Charles Marsden in Strange Interlude (opposite Glenda Jackson).
In London's West End, his credits include Chitty Chitty Bang Bang, The Woman In White, and Donkey's Years. He has also performed in various small shows of his own devising such as Pomp And Force Of Circumstance, Pillar Talk, and Notes In Persuit Of An Acting Career. In television, Petherbridge starred as Lord Peter Wimsey in several adaptations of the Dorothy L. Sayers' detective novels, produced by the BBC and aired on Mystery!. Other TV credits include Gillespie on the crime series The Brief and guest roles on Dixon of Dock Green, The New Avengers, Maigret, and The Young Indiana Jones Chronicles.
External links
Community content is available under
CC-BY-SA
unless otherwise noted.