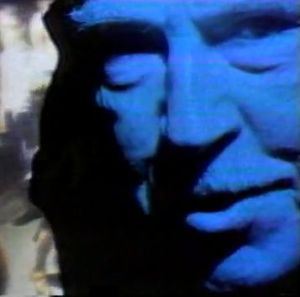 Edwin Cooper (1894-1984) was an actor in radio, theater, and early television. He was one of several actors used in the Jim Henson produced documentary Youth 68 as readers, appearing to recite specific quotes. He can be seen in the beginning of the film, announcing that by 1970, it is estimated that "half the total population of the United States will be under twenty-five years of age."
Cooper was a stage veteran whose career dated to the 1920s, from many Broadway plays and small Shakespearean parts (Curio in Twelfth Night) through a 1942 version of War and Peace (as Prince Nikolai) while later stage roles included the off-Broadway production of One Flew Over the Cuckoo's Nest (as Frank Scanlon). He was active in radio from at least 1940, first in New York, often in adaptations of stage plays (i.e. The Front Page on Texaco Star Theatre, as Sheriff "Pinky" Hartman) and installments of the Jewish seminary-sponsored anthology The Eternal Light.
Cooper moved to Hollywood for a time and was heard as part of the repertory company on Lux Radio Theatre from 1946 until 1948 (usually utility bits, such as doctors and cops) while concurrently appearing in movies, such as The Hucksters, State of the Union and Lost Boundaries. By 1950, Cooper had returned to New York, appearing (again most often as sheriffs or doctors) in early TV series (many based on radio shows) including Lights Out, Suspense, Inner Sanctum, and Tales of Tomorrow, and by 1957 he was heard again on radio (X-Minus One, several episodes). He made rare forays into TV comedy when guesting on Nat Hiken's sitcoms The Phil Silvers Show and Car 54, Where Are You. His later credits included a supporting turn in Ragtime (1981, as the grandfather).
External links