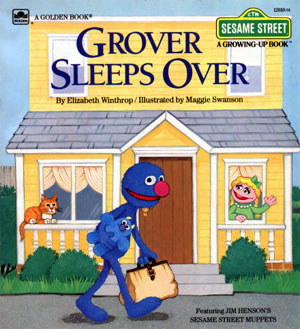 Elizabeth Winthrop is an author who wrote the 1984 Sesame Street book Grover Sleeps Over.
Active since the 1970s, many of Winthrop's storybooks have featured the works of notable illustrators, such as William Joyce (Shoes), Tomie dePaola (Maggie and the Monster), and Lillian Hoban (Tough Eddie), in addition to licensed character books with Strawberry Shortcake and the Care Bears. For older readers, she authored The Castle in the Attic and sequels and The Red Hot Rattoons.
Winthrop has also written adult novels, including December, Island Justice, and In My Mother's House.
External links