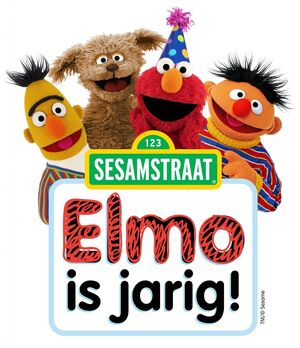 Elmo is jarig! (Elmo's Birthday!) was a Sesamstraat Theater show which premiered in October 2012, and ran until 2014. It was the fourth live show based on Sesamstraat, following the anniversary show, Het Mooiste van Sesamstraat. The script was written by Sjoerd Kuyper, and the music was composed by P. Tjeerd Oosterhuis.
In the show, Tommie, Ernie and Bert prepare for Elmo's birthday party.
Cast
Soundtrack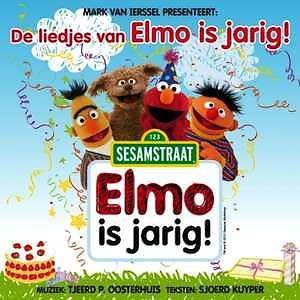 The songs from the show were released as a CD, and sold at the show.
Tracklist
Sesamstraat Thema (Sesamstraat Theme)
Elmo is Jarig! (Elmo's Birthday!)
De Perfecte Verjaardag (The Perfect Birthday)
Doe De Rubber Eend (Do De Rubber Duck)
12 Schaapjes (12 Sheep)
Elmo's Droom (Elmo's Dream)
Tommietaal (Tommie Language)
Verjaardagsmedley (Anniversary Medley)
Heel De Wereld Viert Een Feestje (All the World Celebrates a Party)
Wel Cadeautjes Maar Geen Vrienden (Presents But No Friends)
De Boekoeroe
Heel De Wereld Viert Een Feestje (Karaoke)
Elmo Is Jarig! (Karaoke)
Verjaardagsmedley (Karaoke)
De Boekoeroe (Karaoke)