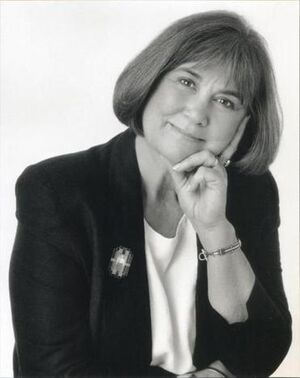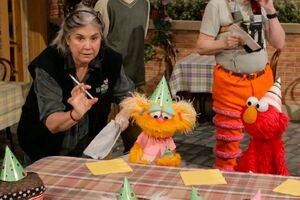 Emily Squires (1941-2012) was a director, writer and producer who directed many Sesame Street episodes and specials.
Squires graduated from the University of North Carolina with a degree in English in 1962, and soon after moved to New York City where she worked as a secretary at CBS. Squires joined Sesame Street as a production assistant for the first season in 1969; she later became the series' first female director.
Over her 25 years as a director for Sesame Street, starting in 1982, Squires received 18 Emmy nominations, and won six Emmys for Outstanding Directing In A Children's Series.
Squires directed many street scenes — including such episodes as Big Bird's trip to Camp Echo Ridge, the hurricane on Sesame Street, and the debut of Abby Cadabby — plus numerous inserts, such as "You Say Hola and I Say Hola," "Opposite Stuff," and early installments of Global Grover and Elmo's World. She also directed several Sesame Street television specials and direct-to-video releases.
Squires wrote for the soap operas Guiding Light (for which she won a Writers Guild Award), Search for Tomorrow, The Secret Storm and As the World Turns. She also wrote for and directed select episodes of Between the Lions, The Wubbulous World of Dr. Seuss, Big Bag, and Sesame English.
In later years, Squires focused on spiritual subjects, being involved with an interfaith cable TV series and documentaries on the Dalai Lama and Hiroshima. She co-wrote the book Spiritual Places In and Around New York City.
Credits
External links