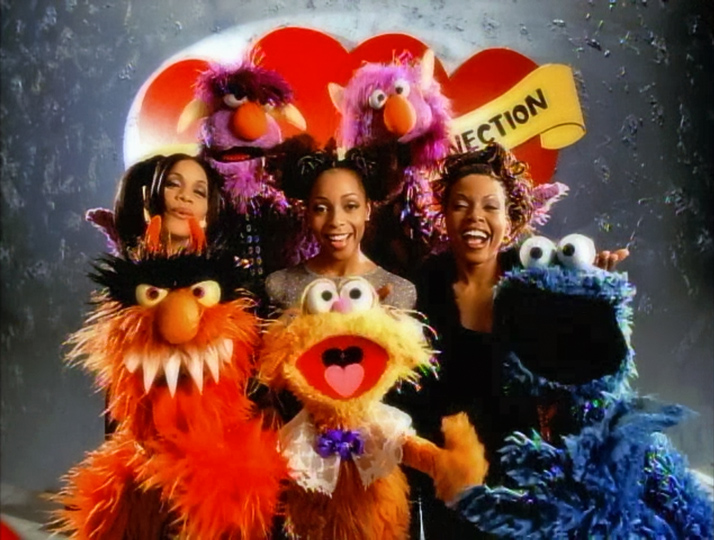 En Vogue is an award-winning, all-female R&B group from California. The group (originally consisting of Cindy Herron, Maxine Jones, Terry Ellis and Dawn Robinson) appeared on Sesame Street in 1992 to perform "Adventure".
In 1998, the group (without Robinson) appeared in the television special Elmopalooza performing an updated version of "I Want a Monster to Be My Friend" with Zoe, Cookie Monster, Frazzle, and The Two-Headed Monster. Their recording of the song is also available on the soundtrack.
Miss Piggy appeared as En Volved in the 1993 Muppet Trading Cards set, spoofing one of their hits with "You're Never Gonna Get Moi!"