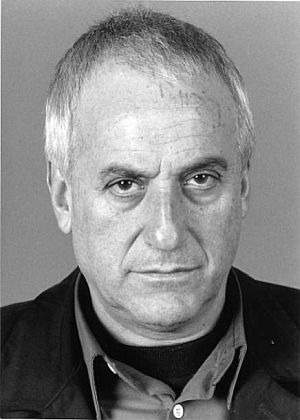 Enrique Cazorla is a Spanish voice actor who has dubbed Animal into Castilian Spanish in several Muppet projects.
Cazorla dubbed Bob Hope as himself in The Oscar but has mostly lent his voice to character actors. He dubbed Tom Braidwood as Frohike on The X-Files, Martin Mull on Sabrina the Teenage Witch, James Coco in The Cheap Detective, Jim Carter in Erik the Viking, Brian Doyle-Murray in National Lampoon's Christmas Vacation, Stuart Pankin in Life Stinks!, and Bill Capizzi in Tarzan's Return. Animation roles include the head of Richard Nixon on Futurama, Duckworth on DuckTales, Scorponok on Beast Wars, and many minor roles on Family Guy.
Cazorla has acted on-camera in Spanish television, including a running part as a priest in the early episodes of the soap opera Amar en tiempos revueltos and appearances on Hospital Central and El comisario.
Dubbing credits
External links