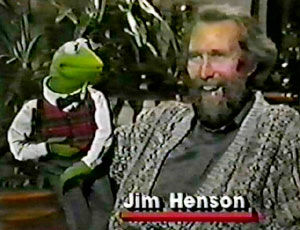 Entertainment Tonight is an entertainment news program which has been on the air since 1981.
Appearances
In 1990, the program ran a four minute segment covering the death of Jim Henson, hosted by Leonard Maltin. Clips were included from The Muppets Take Manhattan, Wilkins Coffee ads, The Ed Sullivan Show, The Jack Paar Show, The Muppet Show, The Muppet Movie, Sesame Street, The Dark Crystal, Labyrinth, Teenage Mutant Ninja Turtles, and archive interview material with Henson, showcasing a brief chronology of events from Henson's career.
On March 21, 2012, Miss Piggy appeared in the studio to promote the release of The Muppets on DVD and Blu-ray.
In early March 2014, the show ended with a segment on Miss Piggy and Joan Rivers' QVC feud, and a brief comment from Piggy as she's leaving the party.
ET Canada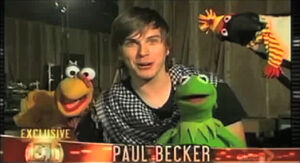 Canadian broadcaster of ET, Global, also airs a localized version called ET Canada.
In 2020, Kermit, Miss Piggy and Pepe appeared on the show to promote Muppets Now. (YouTube)
Sources
External links