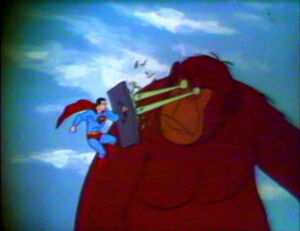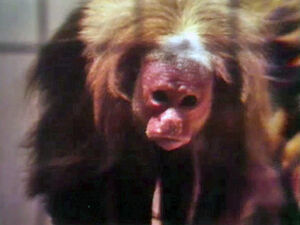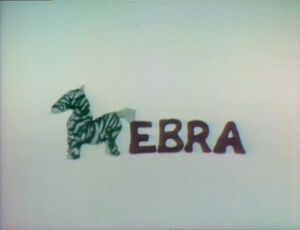 Superman, carrying a door-like shield, charges towards a giant ape, and uses it to block the ape's heat-vision. He punches the ape, knocking it to the ground, and rescues Lois from the ape's hand. The camera then cuts to Superman exclaiming "D!"
Cartoon: "Story of D": Two boys notice a D, saying it looks fat. A resonant voice (Gary Owens) informs them that it's the letter D. This leads to a jazzy story about a dog who digs for dice, wins a duck, and buys a dinosaur with a dime. Moral: "If you dig a dinosaur, drop your duck for a dime." (First: Episode 0016)
Ernie and Bert have difficulty scratching their backs, so both help each other scratch their back. While Ernie's itch takes a little too long to scratch, he introduces a film called "Everybody Scratch". After the film, Ernie notices that Bert has stopped scratching his back; Beautiful Day Monster is. (First: Episode 0012)
Film: Three boys (including Brian Henson) pretend to be steam shovels, playing in the dirt. This segues into footage of real construction vehicles. A parallel is drawn between the machinery and how the boys' arms and mouths work. (First: Episode 0003)
Cartoon: A small man and his assistant Dudley attempt to demonstrate both the capital and lower-case letter D. (First: Episode 0016)
Countdown series: Minus his podium, the director laughs nervously as he accidentally launches the spectators into space. (First: Episode 0022)
Countdown series: The rocket takes off at seven. It comes back down so the director can continue his countdown, but at one, it falls over with a huge crash. (First: Episode 0022)
Muppets act out the story "Golden D and the Dangerous Dragon."
Film: A junior car dealer displays cars of different sizes to people of different sizes. (First: Episode 0003)
Community content is available under
CC-BY-SA
unless otherwise noted.