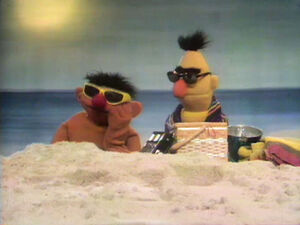 Cooperation and planning are the key words as Tom and all the people on Sesame Street get together and clean Hooper's Store.
Ernie is tall, Bert is taller, and Big Bird is the tallest (and he also breaks the ceiling).
Cartoon: A mad scientist puts together a capital H.
Cartoon: Harold and Howard think of H words.