Sesame Street
Plot
Gordon puts up a neighborhood bulletin board.
Air date
January 7, 1972
Season
Season 3 (1971-1972)
Sponsors
R, 8

This episode guide has been compiled from materials at the CTW Archives.

ⓘ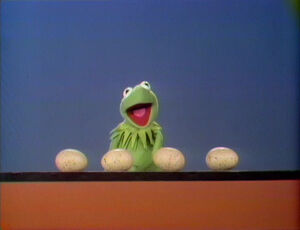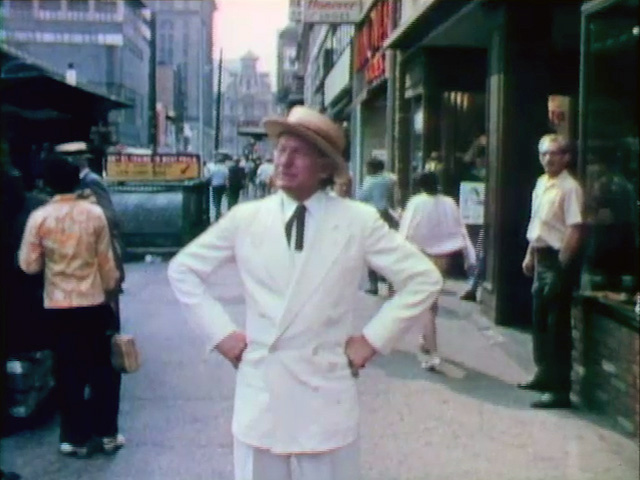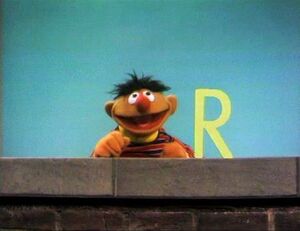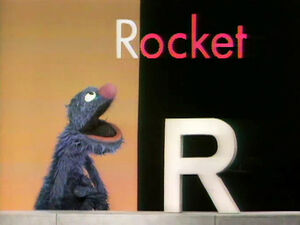 Film: 'Do You Know What Backwards Means?' - A very busy man is asked by a voice what 'forwards' and 'backwards' means, but the man doesn't have time to listen. Instead, he is shown what 'backwards' means by watching everything around him go in reverse motion!
Ernie demonstrates the sound of the letter "R."
Cartoon: A man (voiced by Casey Kasem) explains the letter R with a radio. Once he starts singing, the radio decides to turn him off by tweaking his nose. (First: Episode 0011)
Little Bird plays an imagination game -- imagining Luis as a pirate, Susan as an astronaut and Tom as a king. But it's hard to imagine Oscar being very nice.
Luis sings the Sorting Song in English and Spanish, and sorts by size.
Susan claps various rhythms out for various members of the Grand Grouch Grumble and Groan Marching Society Band to copy.
Big Bird asks Gordon if he knows any R words.
Tom gives us a series of surprises: first he wears a fake mustache, then he wears a beard; then he speaks with Susan's voice; and finally he is his natural self.
Ernie & Bert — Bert goes out to mail a letter, and depends on Ernie to let him in when he knocks, but instead of letting Bert in, Ernie repeats Bert's knocks on the drums. (First: Episode 0280)
Maria, in a track suit acting as a great subtraction star, takes one chair away from three chairs.
Grover Sketches: Grover demonstrates the letter R, which rocks, rolls and runs at Grover's command. It even fires away at "rocket," to which a surprised Grover says "That's ridiculous!" (First: Episode 0194)
Big Bird thinks of another R word: Remember.