Sesame Street
Mr. Hooper teaches Big Bird about paying bills; Oscar becomes a weatherman
Air date
February 15, 1972
Season
Season 3 (1971-1972)

Sponsors
E, 2

This episode guide has been compiled from materials at the CTW Archives.

ⓘ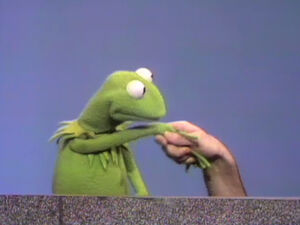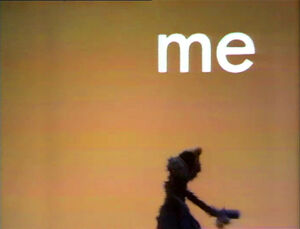 Luis must leave the Fix-It Shop for a while, and asks Big Bird to mind the store for him; he's to take whatever customers bring in, and have them put their name on it. Molly brings her kettle to be fixed, and Mr. Hooper brings in his radio. Big Bird decides to surprise Luis, and fix both the kettle and the radio. When Luis returns, he finds a kettle that plays music and a radio that sprays out steam.
Mr. Hooper explains to Big Bird that bills are letters that tell you that you owe money for something you've already bought. Mr. Hooper tells him that if he didn't pay the candy company, they wouldn't send him any more candy; if he didn't pay the magazine company, they wouldn't send him any more magazines; if he didn't pay the electric company, they would shut off his electricity and he wouldn't have any lights.
David holds a cut-out capital letter E. Big Bird holds a bag and explains that he has something inside which begins with an E; the bag contains eggs.
Oscar announces that he's going to try being a weatherman. He points to each of his weather instruments -- wind cups, anemometer, thermometer, barometer, weather map -- and proceeds to predict the weather.
Wally and Ralph: Wally gives Ralph a mirror as a present. Wally looks at it, and says it's a picture of himself. But when Ralph looks at it, he sees a picture of himself. When they look at it together, they see a picture of both of them.
It's time to play "What's the Sound?" Mr. Hooper puts a milkshake on the mixing machine; we hear a clanking noise, an auto engine noise, and a mixer noise. Luis hits Oscar's trash can; we hear chimes, a bass drum, and clanging.
David explains that humans and birds have a lot in common. We have mouths, and birds have beaks. We have arms, and birds have wings. But birds have tails, and we don't.
Luis sings the Sorting Song.
David shows the number 2 with a two-wheeled bike, 2 boxes and 2 basketballs.
Community content is available under
CC-BY-SA
unless otherwise noted.