Sesame Street
Plot
Mr. Snuffleupagus wants to surprise Big Bird.
Air date
February 18, 1972
Season
Season 3 (1971-1972)
Sponsors
A, 5

This episode guide has been compiled from materials at the CTW Archives.

ⓘ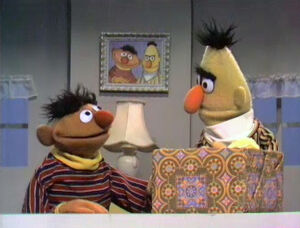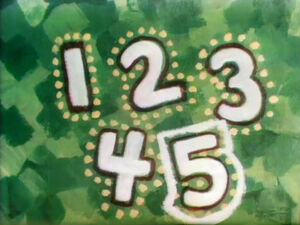 Mr. Snuffleupagus makes a clumsy attempt to sneak up on and surprise Big Bird; his friend isn't a bit surprised. Snuffleupagus is disappointed. Big Bird suggests a way he can really surprise a lot of people: he runs to bring Tom, Gordon, David and Susan to finally see his elusive friend. But Mr. Snuffleupagus hides before they arrive, and only comes out to surprise Big Bird alone after they've left -- still not believing in his existence.
Big Bird explains to Susan that his idea of babysitting is actually sitting on the baby. He then reveals that he's sitting on a large egg, his sister's baby.
Big Bird goes into Hooper's Store and sees a sign. Erroneously reading it backwards, he orders an ADOS MAERC ECI. Tom explains that you always read from left to right, and that the sign says ICE CREAM SODA.
Cartoon: "The Story of A" -- A witch tells bored kids a story about the letter A involving an ant's apple getting stolen by an archer. (First: Episode 0130)
Cartoon: Alphabet - Imagination
A hippie lines up a group of monsters to demonstrate first and last, but Grover doesn't want to be last in line. The hippie compromises and lets him be first... but the line keeps changing directions. (First: Episode 0069)
Susan sings the Sorting Song.
Film: A kid enters a tunnel made of snow to demonstrate "head first" and "feet first." (EKA: Episode 0310)
The cast gives us some surprises.