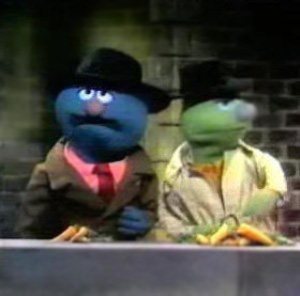 Cartoon: A baby cries whenever he gets a beso.
Count von Count counts seven flowers, and then explains that he loves to count flowers because then he gets to count sneezes.
A film shows how a boy uses "magic glasses" to see invisible things that make noises. (First: Episode 0004)
Ernie plans ahead for a change.