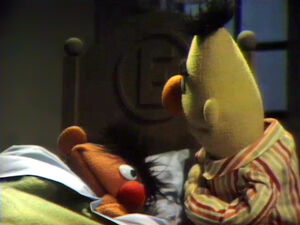 Ernie can't sleep at night because he keeps thinking of scary monsters. Bert sings "Imagination" to put him at ease, as Ernie now dreams of balloons.
Film: A mailman on horseback delivers mail in the Appalachian mountains of Kentucky.
Cartoon: A mother bird brings her babies a huge number 12.