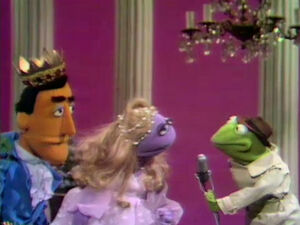 Oscar makes grouchy plans for a yucky Grouch party.
Sam the Machine becomes a time machine. He ends up driving David crazy by telling the time of day down to the last second.
David sorts things to clean the house.
Big Bird tries to find a use for a "snuffle-rest".
Cartoon: Find the camouflaged parrot.
Film: Scuba diver - on, into, under, through, around
Film: A conductor yells "STOP" to his off-key violinist.