Sesame Street
Plot
Oscar keeps people away by putting up a DANGER sign.
Air date
April 30, 1973
Season
Season 4 (1972-1973)
Sponsors
H, 2

This episode guide has been compiled from materials at the CTW Archives.

ⓘ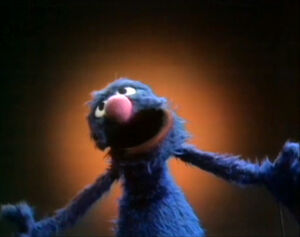 Big Bird shows everybody that he's best at "up and down" by flying.
Cartoon: A boy tries to teach his sister about "up" and "down" by running her up and down a flight of stairs. After trying it several times, the girl explains what she's learned: "Down is easier!"
Oscar tries to keep people away by putting signs on his trash can that read "STOP" and "DANGER".
Film: Children in a movie theater tell a man on the screen not to open a door that says "DANGER" on it. He opens it, and there's an explosion.
Big Bird reads another of his "prize-winning poems."
The Count sits on Oscar's trash can.