Sesame Street
Plot
The Count helps Luis by putting away nails and screws.
Air date
November 25, 1974
Season
Season 6 (1974-1975)
Sponsors
F, 6

This episode guide has been compiled from materials at the CTW Archives.

ⓘ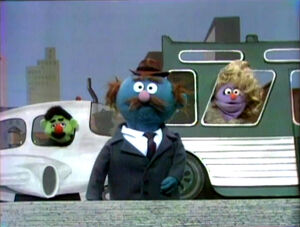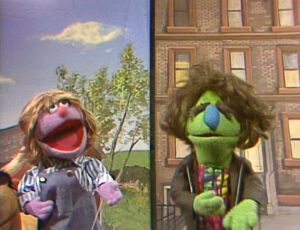 Simon Soundman goes to Marvin's Music City to buy a nice shiny trumpet. However, Marvin keeps bringing the wrong instrument.
Ernie & Bert — Ernie asks Bert to keep an eye on his pyramid of blocks. The Count walks by, and counts the blocks, moving them out of the pyramid shape. Then he counts them again, putting them back into the pyramid. Bert yells at the Count for moving Ernie's blocks, so the Count counts the blocks again, taking the pyramid apart. (First: Episode 0406)
Ernie & Bert — Ernie and Bert have pizza and grape juice. Bert complains that Ernie has more of each, so Ernie tries to make it even by eating some of his pizza and drinking some of his grape juice, but then Bert has more. And so on. (EKA: Episode 0294)
Old West: Five good men are needed to form a posse and catch Bad Bart, the meanest man in the West. The sheriff counts five men in the saloon, and tries to organize them. But it turns out that there are only four good men -- one of them is Bad Bart! (EKA: Episode 0600)
Ernie & Bert — Ernie tells Bert to stand still in front of the camera so that he can "trace" Bert's face on the screen. (EKA: Episode 0536)
Sesame Street News Flash: Kermit tries to find out what makes people angry, but everyone he encounters is too busy to speak to him, which ultimately causes him to lose his temper and yell at the camera.