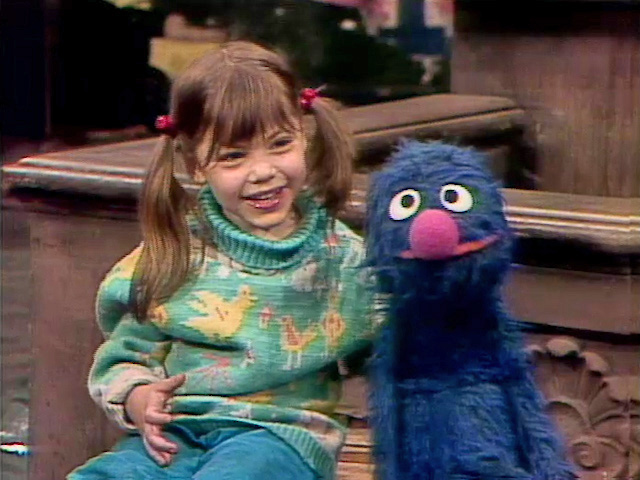 Oscar builds a hat rack, but the wooden pegs that are supposed to hold the hats are angled down instead of up. Oscar is delighted, because now the people who can't hang their hats will have to leave.
The Amazing Mumford: Grover volunteers to assist Mumford in his rhyming magic trick, making three things come out of his hat that rhyme with knee. Grover guesses the first one, but doesn't get the last two right. (EKA: Episode 0725)
Ernie & Bert — Ernie is thirsty, and imagines that he's drinking nice cold water. Irritated, Bert tells him to go get a real glass of water. Ernie does, but then he annoys Bert by saying that now he's hungry. Then he imagines he is eating a peanut butter and banana sandwich. (EKA: Episode 0679)
Cartoon: The great Alphonso and his trained X's perform a circus routine. (EKA: Episode 0299)
Film: A kid marching band forms a triangle.
Cartoon: A horse falls apart into a jigsaw puzzle.
Cartoon: A red PELI and an explosive green GRO form the word PELIGRO.
Cartoon: An owl flies, carrying a sign that says "PELIGRO."
Film: A boy narrates a film of cows being fed hay during winter. (Music by Robert Dennis)