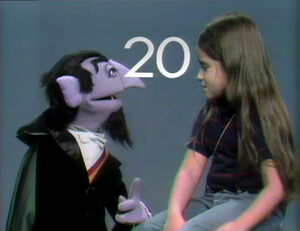 Ernie and Bert decide to go their own separate ways. Maria convinces them not to do so because then they'll never see each other. If that happened, they would be very lonely. (First: Episode 0672)
Bob makes the number 8 using two circles.
Cartoon: A man chases a runaway "no."
Cartoon: "Mi casa es su casa."
Animation: First leaf, last leaf