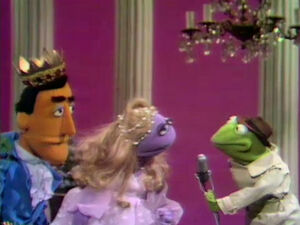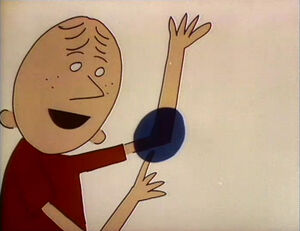 Oscar has set up a toll booth near his trash can. Everybody's supposed to pay a jar of mud before he lets them go through.
It's about to rain, and everybody tells Big Bird to come inside, because "it's coming". Big Bird is frustrated, because he thinks that the rainstorm is keeping him from seeing what's coming.
Big Bird tries to put a big beachball inside a small box.
Film: The head, the nose and the word ME.
Luis sorts clocks by size and type using three regular clocks and a cuckoo clock.
Film: Games that involve throwing
Cartoon: A man tries to keep his suitcase CERRADO.
Cartoon: A boy points to his various body parts.
Notes
This episode has another lesson that ties in with the season's bicentennial theme. The opening scene about Oscar opening a toll booth ties in with the lesson concept "Bicentennial - Bureaucratization".