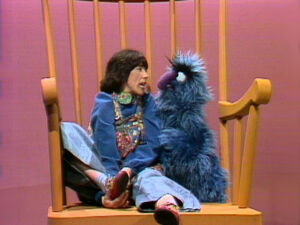 Cartoon: A turtle, crow and butterfly show small, smaller and smallest.
Film: A man karate chops 5 boards.
Roosevelt Franklin Elementary School: Roosevelt Franklin's class is feeling bored when he comes in, so he asks them to name some great people. Some of the names shouted out include Martin Luther King Jr., Joe Namath, Jackie Robinson, John F. Kennedy, Ray Charles, and Michael Jackson (Smart Tina says her pediatrician, which gets her funny looks). Roosevelt says those are all great people, but there are two they left out, and one of them is you. You are as great as you want to be and nobody can put you down. After their spirits are lifted, Hardhead Henry Harris asks who the other great person is. Roosevelt Franklin names himself as the class responds in mock derision.
(First: Episode 0515)
Community content is available under
CC-BY-SA
unless otherwise noted.