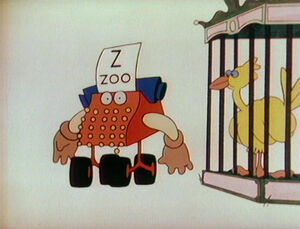 Kermit uses a snake to contrast animal and human body parts.
Cartoon: I've got some (hair), I've got more, but I've got the most. (EKA: Episode 0846)
Film: 10 zebras walk slow, while 10 other zebras walk fast.
Maria helps Kermit learn Spanish.
Ernie plays his drums outside, unaffected by the mix of city sounds.