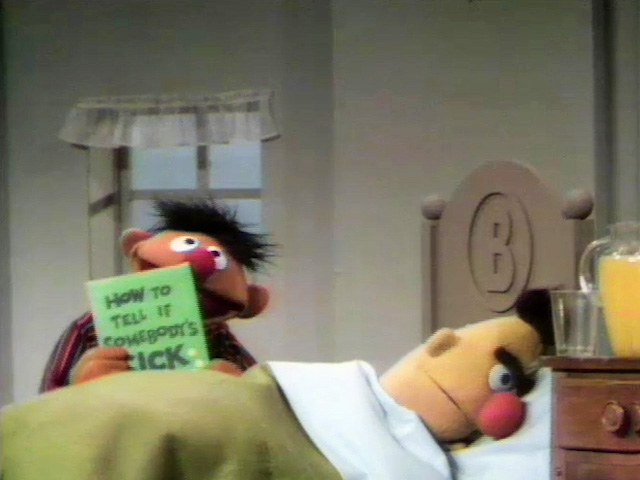 Oscar the Grouch places a "PELIGRO" sign next to his can as he knocks down walls.
An explosion blows Oscar into a tree; everyone is concerned.
Big Bird learns the parts of the body in Spanish.
Arthur Ashe illustrates over and under.
Ernie & Bert — Ernie has heard that somebody in the neighborhood is sick. He looks in a medical book to find out how to tell if someone is sick... not realizing that Bert is the one with a cold. (EKA: Episode 0543)
Film: A look at the life of Colleen, who lives in Arizona. (EKA: Episode 0679)
Big Bird sings about love.