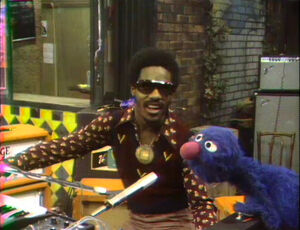 Linda is very excited when her old friend Timi visits. Timi has learned sign language in order to talk to her friends.
Animation: A baby tries to figure out how to get his ball after it lands on top of a pillar. (EKA: Episode 0198)
Cartoon: Marco had a flower. When it wilted, he called his grandpa and told him exactly what the flower looked like. Grandpa told him to water the flower, and it grew again.
A song about a man who turns into a tree.
Cartoon: A girl lying in bed imagines seeing cracks in the wall turning into monsters. (First: Episode 0818)
Film: "At the Animal Doctor": Two boys take their dog to the vet.