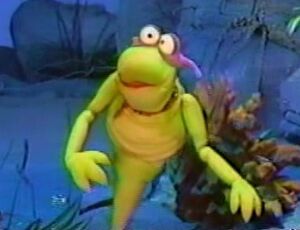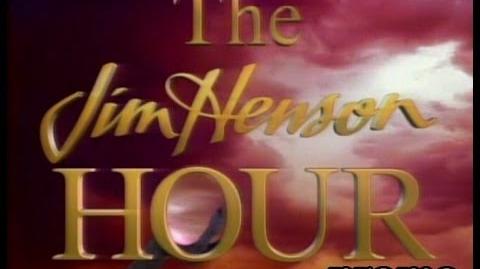 Ted Danson guest stars in an episode themed around the world's oceans and conservation.
Plot Outline
Jim Henson's Intro
Jim Henson talks about the second half hour, Lighthouse Island.
Bean Bunny has taken the satellite dish from the roof.  Kermit  tries to put it back, but falls off, busting a hole in the roof. Lindbergh tries to fix the roof, but only makes things worse. Muppettelevision is being flooded.
NOTE: In 'The Jim Henson Show' edit, the Thought Lion gives Jim a note reading "get on with it" instead of the original Jim talking about Lighthouse Island.
MuppeTelevision
An underwater-themed show, taking place while a number of water-related issues occur at Muppet Central. A cast of Muppet fish take center stage - which Kermit calls "Friends in relation."
Sketches:
A young man must assist an eccentric older woman in retrieving a powerful jewel, in order to get a pair of shoes for his fiancee. But all is not as it seems.
Closing
Jim Henson shows off a small puppet of a Whale - or a whale of a puppet.
Muppets
Background Muppets
Lobsters, Dolphins
Muppet Performers
Additional Muppets