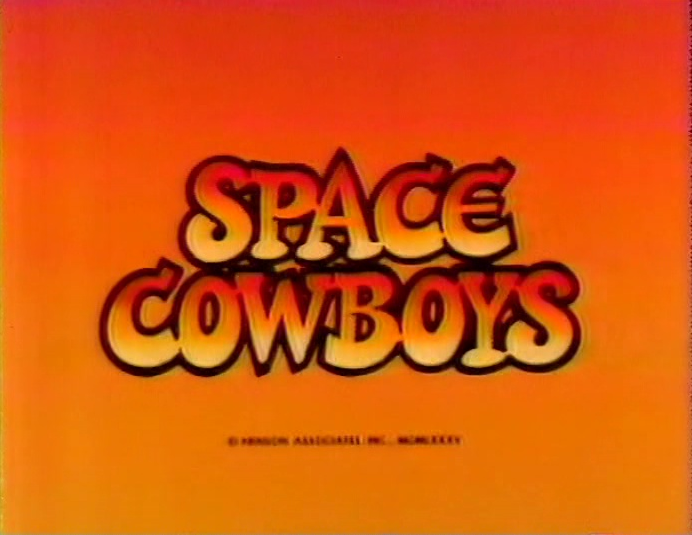 Tug thinks they are doing a "Monsters of the Universe" show and introduces the show in a parody of Star Trek; however, Boo and Molly think it's time to do the cowboy show and come prepared in western attire. Boo and Molly leave to swith into space costumes, while Tug, feeling outnumbered, goes to get ready for a cowboy show. They switch back and forth from space costumes to cowboys until deciding to be "space cowboys." The monsters sing a song about being space cowboys.
Segments
Fozzie's Comedy Corner (film & cartoon)
Pigs in Space (cartoon): A group of space frogs turn the crew into frogs and take over the Swinetrek, sending the crew to the frogs' old spaceship, which is set to explode.
Gonzo Presents Weird Stuff (film)
Muppet Labs: Gravity Neutralizer (cartoon)
Kermit the Frog, Private Eye (cartoon): Kermit and Fozzie have to find a gorilla who has escaped from the zoo. After figuring out that Gorillas are attracted to blondes on the Empire State Building, they trick Miss Piggy into going onto the building.
Characters
Puppets:
Animated:
Community content is available under
CC-BY-SA
unless otherwise noted.