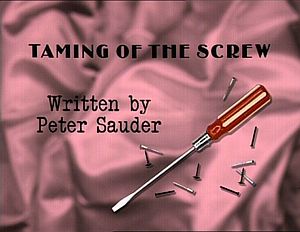 A loose screw in Eliot's animation desk causes him great aggravation but it also becomes the inspiration for another adventure with Ace Hart, Private Eye Dog.
Eliot's story pits Ace Hart against a criminal known only as Screwie Louie. Screwie Louie lets one of life's little aggravations get to him and now he's gone over the edge. He's out to take every single screw out of Dog City.
While Ace tries to save Dog City from Screwie Louie he discovers that Bugsy, the Dog city mob don has other plans for poor Louie. Bugsy is out to recruit Louie to join his team of specialized henchdogs.
Community content is available under
CC-BY-SA
unless otherwise noted.