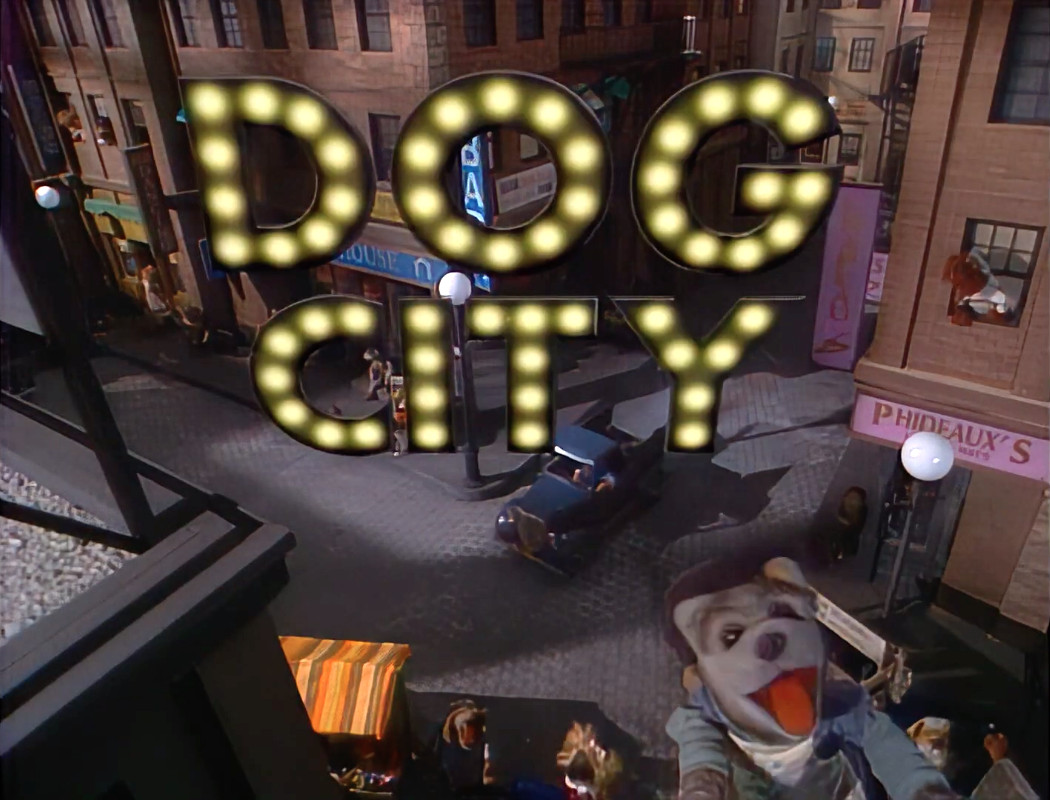 Plot Outline
Jim Henson's Intro
Jim Henson announces that they've made a movie inspired by C. M. Coolidge's series of paintings, Dogs Playing Poker, and shows a trailer for the special narrated by Jerry Nelson.
While Digit has prepared a number of selections on the monitors to show on the episode, Kermit says they won't be needing them, as it is "Muppet Night at the Movies," and they plan on showcasing a film from the All Dog Network (ADN), Dog City. However, due to technical difficulties, the film is delayed. While the technical problems are being worked on, Bean Bunny presents previews of two of his upcoming films, Bean Bunny and the Cuteness Thief (starring the Wolf as Evil McBad) and Beanbo. Also, ADN airs some behind-the-scenes footage from the making of Dog City narrated by Rover Cleveland, featuring Lyle as the news anchor (and a cameo voice-over by Jim Henson as the director).
Eventually, Vicki finds the film (it was in the film library, under D), and the film is finally shown.
Rowlf hosts a film noir parody set in a town entirely populated by dogs. Ace Yu travels to Dog City to investigate the murder of his uncle, who was killed by canine mob boss Bugsy Them.
Closing
Jim Henson closes the show performing on-camera with his character, Bugsy Them, who didn't like the ending of the movie.
Notes
Credits
Muppet Performers