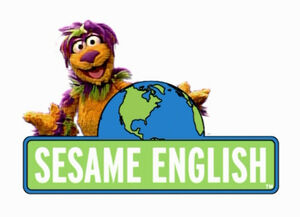 Picture
Segment
Description

SCENE 1
Tingo sees the members of Niki's band arrive at her house and is super excited that they're rehearsing there, as thinks they're so cool.

Film
People say "Thank you" and "You're welcome".

Muppets
Elmo, Herry Monster and Prairie Dawn sing about the number "Three." (on-screen numbers added)

Animation
Crayons play together. (new music and voice-overs added)

Video
Three kids dance in three collums.




SCENE 2
Tingo also finds it cool that the band likes the new song Niki wrote. He looks a picture of them and thinks Mike's vest is cool too and he finds one in his trunk just like it. He also admires Sam's scarf and Tom's hair, which he both has in his trunk. Niki calls him over to meet her friends and he wonders if they'll like him as much as he likes them.

Cartoon
Counting to 3.
Artist: Keith Haring

Muppets
Grover asks a girl to hug him and scratch his tummy.

SCENE 3
Tingo meets the band and they point out they like his things, but Tingo feels embarrassed. However, the band likes him anyway and the perform Niki's song for him, which she wrote just for him.
Releases
Community content is available under
CC-BY-SA
unless otherwise noted.