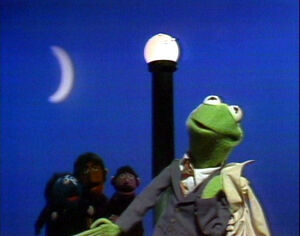 Farley thinks about what he'll be when he grows up.
Film: Some kids watch a film of a man working in a greenhouse, and try to guess what his job is. (EKA: Episode 0826)
Film: A girl practices and becomes an accomplished piano player. (EKA: Episode 0943)
The Amazing Mumford's magic tricks fail.
Cartoon: Lazy Wanda's knees converse with each other.
Mr. Hooper is going to a discotheque with a friend; Olivia gives him dance lessons before he goes.