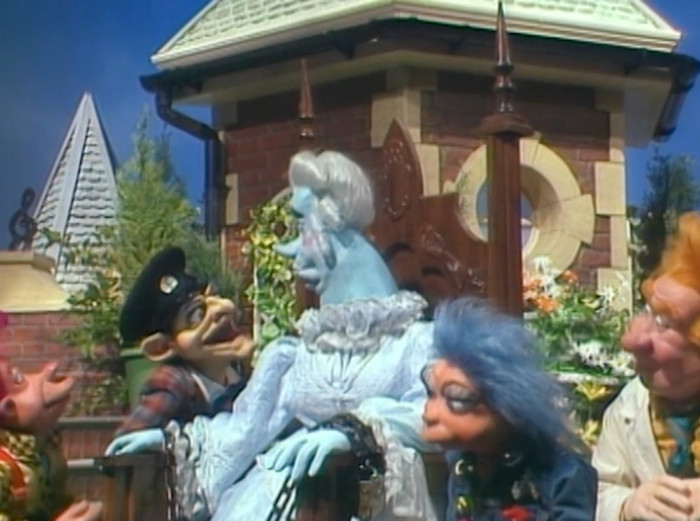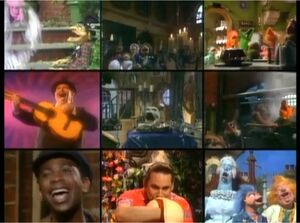 Farkas Faffner attempts to turn Faffner Hall into a haunted house, with Fughetta Faffner as the main attraction. In order to make sure that Fughetta doesn't leave the Hall, Farkas needs her to be solid. Together with his talking skull, he discovers that if a ghost stays solid for too long, the ghost will have trouble dematerializing.
Farkas tries to distract Fughetta with music, so she will stay solid and be the star of his haunted house.
Riff and Mimi help Fughetta up to the roof of the Hall, where they summon Fughetta's Great Uncle Fishknife. He helps to dematerialize Fughetta, and scares Farkas, convincing him that a haunted house is too scary.
Guest musician Youssou N'Dour shows Fughetta how to communicate with music despite language barriers. Steve Turre plays on seashells with a tourist family of dragons, and Yomo Toro plays his guitar.
Credits
Main Characters
Background Characters
Notes
Community content is available under
CC-BY-SA
unless otherwise noted.